White Pass Highway Shopper Newspaper, August 17, 2022, Packwood, Southwest Washington State, tourist, recreation, flea, forest, fishing, hunting, hiking, camping, logging, Mt. St. Helens, Mt. Rainier, classified, skiing
TODAY's DATE:


ALL THE PAGES of the HIGHWAY SHOPPER are on this WEB SITE!
Click on a PAGE to view the Full Page.
Page 5

Page 6

Page 7

Page 8
Summer Tourist Guide
Page 9
Page 10
Page 11
Page 12
Page 13
Page 14
Page 15
Page 16
White Pass Highway Shopper
White Pass Highway Shopper
12975 US Hwy 12
PO Box 747, Packwood WA 98361
OPEN: Monday, Tuesday, Friday 9-4
delivering our papers on Wednesday & Thursday
A d order deadline in Friday NOON

Weekly Tabloid Newspaper
Most effective advertising at the lowest prices since 1976!
Weekly current recreation report covering all outdoor activities including fishing, hunting, hiking, camping, skiing, mushroom, berry and firewood gathering around Mt. St. Helens, Mt. Rainier and Mt. Adams in the Cascade Range forests along the White Pass Highway in southwest Washington State.
Weekly free circulation 6,500 through 270 local businesses.
Serving the Southwest Washington Communities of Packwood, Randle, Glenoma, Morton, Mineral, Mossyrock, Onalaska, Salkum, Ethel, Centralia, Chehalis and Naches.
Web Advertising Design and Consulting
Packwood Webcam:

Packwood, Washington Grade School
Dots obscure street lights which otherwise blow out the image at night.
Local Current Weather Reports
Realtime weather conditions right now from NOAA Weather:
Washington State Dept. of Transportation webcam at White Pass
Weather from U.S. NOAA National Weather Service's Network Information Center
Packwood Current and Forecast Weather Links
Today's Pollen Levels
Enter your ZipCode: Local forecast by"City, St" or Zip Code
in the box provided at top left of page.
Washington State Weather Forecast by Zipcode
Shopper Classified Ads:
Recreation Report: Weekly current report of skiing, hunting, fishing, camping, hiking, wildflower and fall color viewing, mushroom and berry picking, firewood cutting and all other recreational activities along a 150-mile stretch of Highway US 12 through White Pass crossing the Cascade Mountain Range in south-central Washington State. Much of our information comes from these sources:

Forest roads damaged from the Dec. 9 flood:Many Forest Service Roads have suffered damage due to washouts, landslides and fallen trees. Because of roads inaccessible due to washouts, landslides and snow, many roads have not been able to be inspected. Probably many damaged areas exist that have not yet been found.
Please call the ranger station 497-1100 and report road damage you find!

Washington Department of Fish & Wildlife-Hunting and Fishing Information and Rule Changes, also their fine Weekender Report
Wenatchee National Forest Recreation Report-scroll down to Naches District
Mt. Rainier National Park- Click "Plan Your Visit" then select topic

The Bull's "Thank You" - Publisher Dave Bunting's Oct., 2002 encounter with a 3-point bull elk entangled in cable in his yard.


See a map showing our area here:


Tourist Guide AND Winter Stay & Play Guide
Tourist Guide to every product and service needed by a tourist in this area, including map.
Columns to Read:
Computer FAQ Gal, our computer Q & A advice column.
Dave's Science/Digital Briefs, current science & tech.
Lighthouse Living, our words to live by column.
Over My Garden Gate, a lighthearted look at the pleasures and perils of gardening in Lewis County.
Quick Links to Various Areas in and around Shopper Country
SERVICE RESUMES March 3 with Mon, Wed, Friday routes.
Click this link to read important details about pre-registering with your Covid-19 vax card
Transit Bus Service: L.E.W.I.S Mountain Hwy Transit, bus services for Packwood-Morton-Centralia/Chehalis. Transportation project developed by White Pass Comunity Services Coalition. funded by the Federal Transportation Administration and WA State Dept. of Transportation
Packwood Visitor Center, information and questions answered local businesses, events, hikes, maps.
East Lewis County Chamber of Commerce, information about businesses and events from Mossyrock through to Packwood
Lewis County Convention & Visitor Bureau, information about Lewis County
Visit Rainier, your source for information on Mt. Rainier Lodging, Hiking, Activities, News, and Events
White Pass Country Historical Society, information about Packwood & East County History
White Pass Scenic Byway, your recreational paradise along Highway 12 in the shadow of Mount Rainier, Mount St. Helens, and Mount Adams.
Welcome to the city of Naches, Washington
Packwood's Huge Flea Marts Memorial Day and Labor Day Weekends
Real Estate
Churches & Church Assistance
Let us put your church here (no charge)
Shopper Advertising Rates
Display ad larger than 13 col. in.: $12.40 per col. in.

Display ad less than 13 col. in.: $13.15 per col. in.
Color Extra

Classified ads: 50¢ per word, min. $10.00 per ad.
Bold or Border, $5 extra

Directory Ads: $17.00 per week.
AD Order Deadline is Friday noon for the following Wednesday's Shopper.
Published every Wednesday. Ad order deadline preceding Friday at noon.
White Pass Highway Shopper
PO Box 747, Packwood WA 98361
(360) 494-7641
FAX (360) 494-6431
Toll Free (800) 992-3219 in Washington and Oregon only
Meet the publisher Dave Bunting.
Read Dave's conservative blog: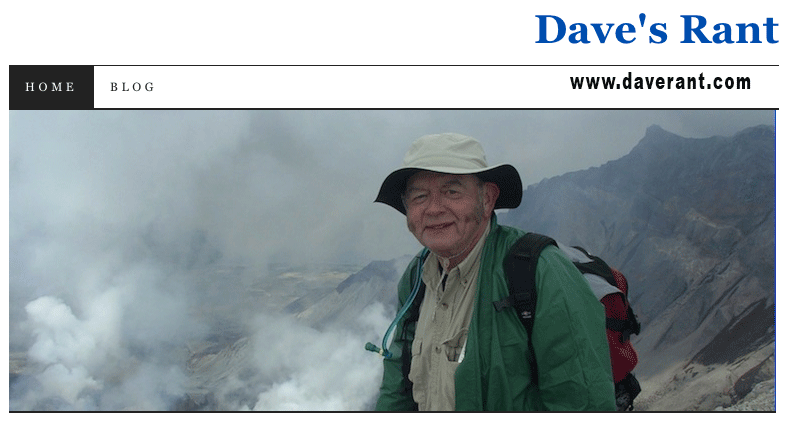 www.daverant.com


Hit Counter started 1/31/14:
Last updated on date shown on masthead.