Lewis County Washington Transit Services, Mountain Transit, bus schedule, lewis county wa bus, highway transit, mountain trainsit, lc transit, buses lewis county wa, east lewis county transit, lcmt bus schedule
return to SHOPPER home page
TODAY's DATE:

Read the details below to pre-register and
obtain PRIOR authorization to ride the Transit Bus
Details: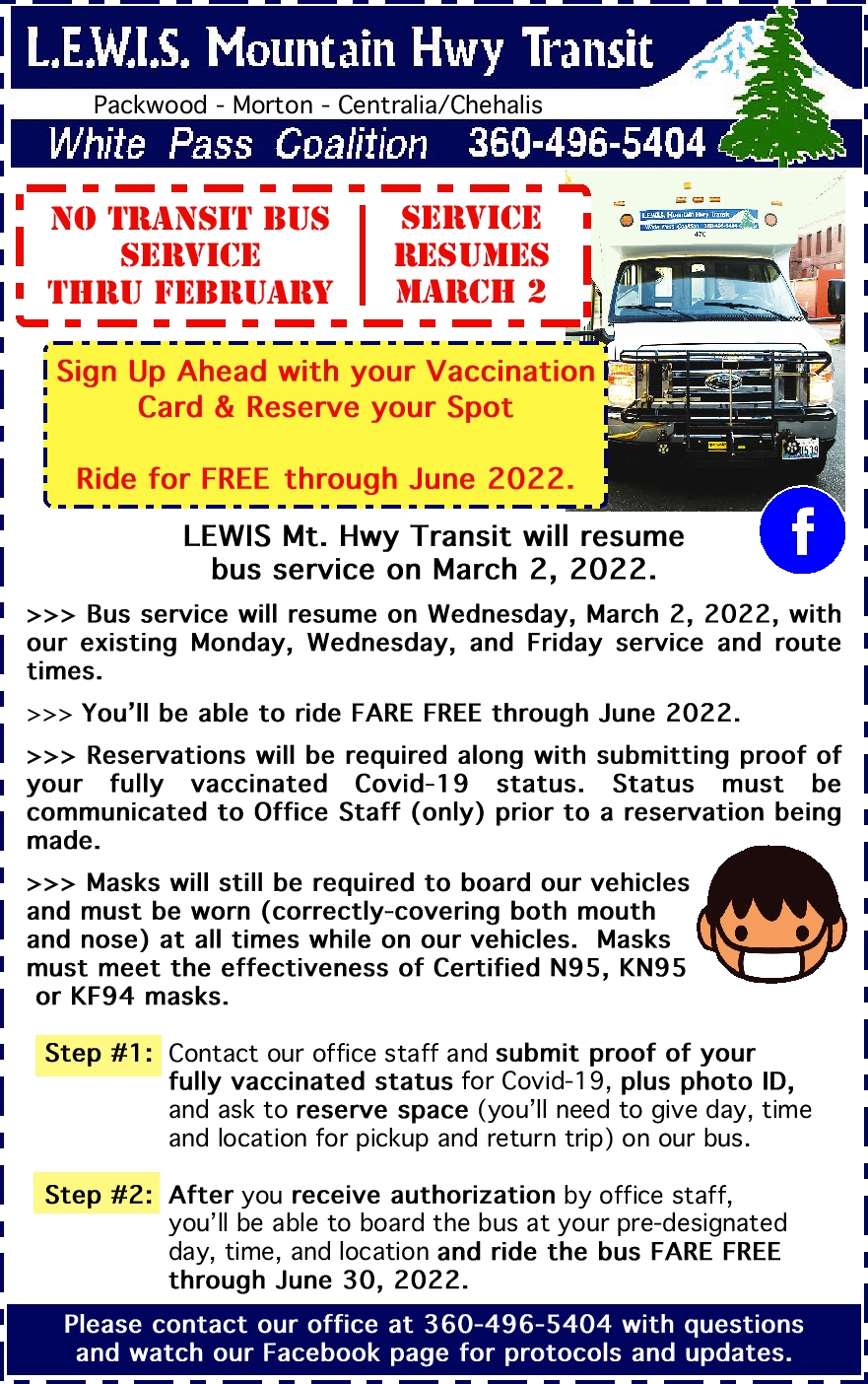 This Transist Schedule provided to you as a community service of the Highway Shopper.
Transit Service resumes March 2, 2022
Please Note to ride the transit bus starting in March:
Pre-registration is required
with proof of vaccination.
Due to COVID-19, the Transit Schedule has been modified,
running ONLY Monday, Wednesday & Friday
as follows effective July 1, 2020: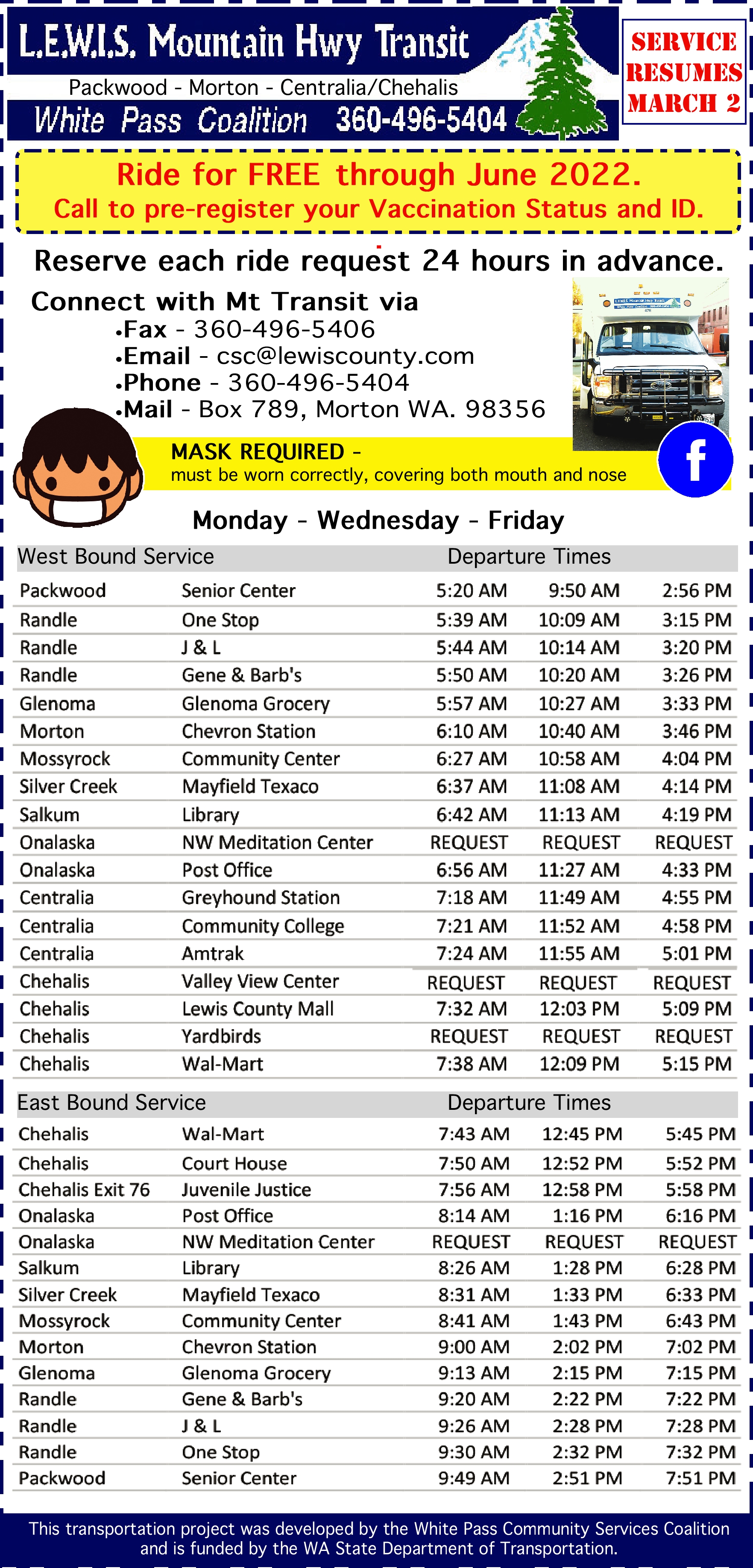 return to SHOPPER home page
Packwood Webcam:

Packwood, Washington Grade School
Dots obscure street lights which otherwise blow out the image at night.
Local Current Weather Reports
Realtime weather conditions right now from King5's Schoolnet weather stations:
Washington State Dept. of Transportation webcam at White Pass
Weather from U.S. NOAA National Weather Service's Network Information Center
Packwood Current and Forecast Weather Links
Today's Pollen Levels


See a map showing our area here:


White Pass Highway Shopper
PO Box 747, Packwood WA 98361
(360) 494-7641
FAX (360) 494-6431
Toll Free (800) 992-3219 in Washington and Oregon only
Published every Wednesday. Ad order deadline preceding Friday at noon.
Last updated on 7/1/20 emerson.